Hyundai Ioniq: Convenient features of your vehicle / LCD Display
LCD Display Control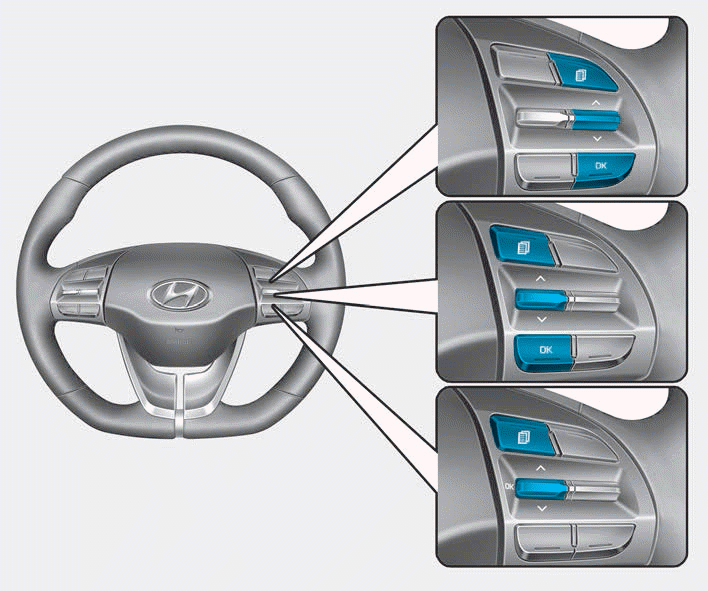 The LCD display modes can be changed by using the control buttons.
(1)

: MODE button for changing modes
(2)

:MOVE switch for changing items
(3) OK : SELECT/RESET button for setting or resetting the selected item
Switching to Hybrid mode to lubricate engine (Plug-in hybrid vehicle) This message is displayed when the vehicle is automatically switched to the HEV mode to lubricate engine while the Engine Start/Stop button is in the ON position...
Edit settings after shifting to P/ Shift to P to edit settings Either message appears if you try to adjust the User Settings while driving. For your safety, change the User Settings after parking the vehicle, applying the parking brake and moving the shift lever to P (Park)...
Other information:
To turn on the high beam headlamp, push the lever away from you. The lever will return to its original position. The high beam indicator will light when the headlamp high beams are switched on. To turn off the high beam headlamp, pull the lever towards you...
C..
Categories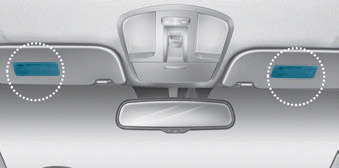 Air bag warning labels, required by the U.S. National Highway Traffic Safety Administration (NHTSA), are attached to alert the driver and passengers of potential risks of the air bag system. Be sure to read all of the information about the air bags that are installed on your vehicle in this Owners Manual.