Hyundai Ioniq: Dual Clutch Transmission / Paddle Shifter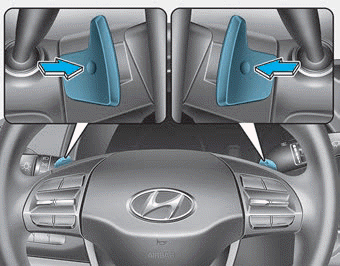 The paddle shifter is functional when the shift lever is in the D (Drive) or S (Sport) position, or the manual shift mode.
The paddle shifter will operate when the vehicle speed is more than 3 mph (5 km/h).
Pull the [+] or [-] paddle shifter once to shift up or down one gear and the system changes from automatic mode to manual mode.
• The system changes from manual mode to automatic mode when
- the vehicle speed is lower than 3 mph (5 km/h),
- you depress the accelerator pedal for more than 5 seconds,
- you pull the [+] paddle shifter for more than 1 second, or
- you move the shift lever from D (Drive) to S (Sport) or manual shift mode (+, -) and then back to D (Drive).
Information
If the [+] and [-] paddle shifters are pulled at the same time, gear shift may not occur.
Categories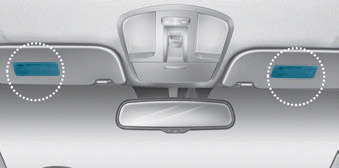 Air bag warning labels, required by the U.S. National Highway Traffic Safety Administration (NHTSA), are attached to alert the driver and passengers of potential risks of the air bag system. Be sure to read all of the information about the air bags that are installed on your vehicle in this Owners Manual.