Hyundai Ioniq: Engine Control System / CVVT Oil Control Valve (OCV). Description and operation
Continuous Variable Valve Timing (CVVT) system advances or retards the valve timing of the intake and exhaust valve in accordance with the ECM control signal which is calculated by the engine speed and load.
By controlling CVVT, the valve over-lap or under-lap occurs, which makes better fuel economy and reduces exhaust gases (NOx, HC) and improves engine performance through reduction of pumping loss, internal EGR effect, improvement of combustion stability, improvement of volumetric efficiency, and increase of expansion work.
This system consist of the CVVT Oil Control Valve (OCV) which supplies the engine oil to the cam phaser or cuts the engine oil from the cam phaser in accordance with the ECM PWM (Pulse With Modulation) control signal, the CVVT Oil Temperature Sensor (OTS) which measures the engine oil temperature, and the Cam Phaser which varies the cam phase by using the hydraulic force of the engine oil.
The engine oil getting out of the CVVT oil control valve varies the cam phase in the direction (Intake Advance/Exhaust Retard) or opposite direction (Intake Retard/Exhaust Advance) of the engine rotation by rotating the rotor connected with the camshaft inside the cam phaser.
[CVVT Oil Control Solenoid (Intake)]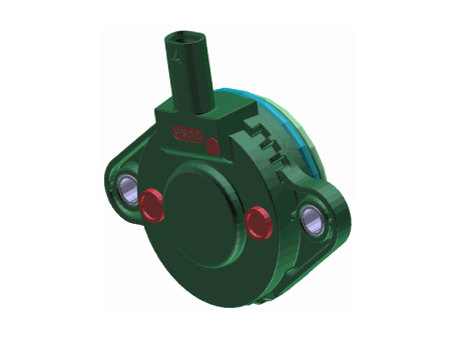 [CVVT Oil Control Valve (Exhaust)]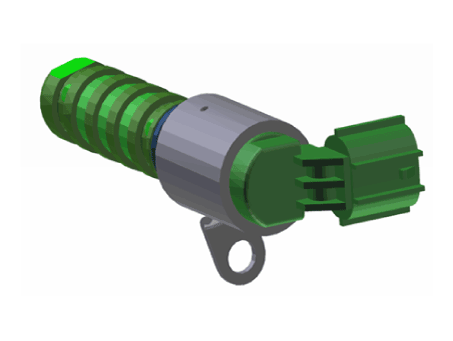 Categories
Adjust the steering wheel so it points toward your chest, not toward your face. Make sure you can see the instrument cluster warning lights and gauges. After adjusting, push the steering wheel both up and down to be certain it is locked in position. Always adjust the position of the steering wheel before driving.
WARNING
NEVER adjust the steering wheel while driving. This may cause loss of vehicle control resulting in an accident.