Hyundai Ioniq: Inside Rearview Mirror / Day/night rearview mirror, Blue Link® center
Day/night rearview mirror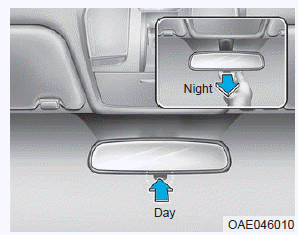 Make this adjustment before you start driving and while the day/night lever is in the day position.
Pull the day/night lever towards you to reduce glare from the headlights of the vehicles behind you during night driving.
Remember that you lose some rearview clarity in the night position.
Blue Link® center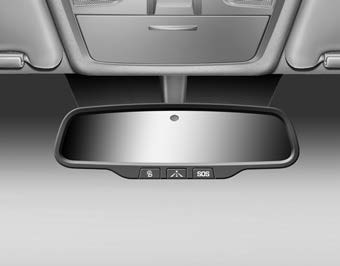 For details, refer to the Blue Link® Owner's Guide, Navigation Manual or Audio Manual.
Categories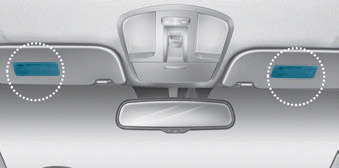 Air bag warning labels, required by the U.S. National Highway Traffic Safety Administration (NHTSA), are attached to alert the driver and passengers of potential risks of the air bag system. Be sure to read all of the information about the air bags that are installed on your vehicle in this Owners Manual.