Hyundai Ioniq: Special Driving Conditions / Highway Driving
Tires
Adjust the tire inflation, as specified. Under-inflation may overheat or damage the tires.
Do not install worn-out or damaged tires, which may reduce traction or adversely affect vehicle handling. This could lead to sudden tire failure that may cause loss of vehicle control resulting in an accident.
Information
Never over-inflate your tires above the maximum inflation pressure, as specified on your tires.
Fuel, engine coolant and engine oil
Driving at higher speeds on the highway consumes more fuel and is less efficient than driving at a slower, more moderate speed. Maintain a moderate speed in order to conserve fuel when driving on the highway.
Be sure to check both the engine coolant level and the engine oil before driving.
Drive belt
A loose or damaged drive belt may overheat the engine.
WARNING
In a rollover crash, an unbelted person is significantly more likely to die than a person wearing a seat belt. Make sure all passengers are wearing their seat belts.
Categories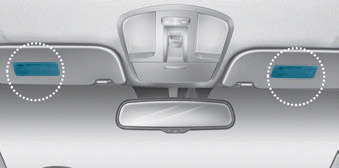 Air bag warning labels, required by the U.S. National Highway Traffic Safety Administration (NHTSA), are attached to alert the driver and passengers of potential risks of the air bag system. Be sure to read all of the information about the air bags that are installed on your vehicle in this Owners Manual.