Hyundai Ioniq: Engine Control System / Mass Air Flow Sensor (MAFS). Specifications
| | |
| --- | --- |
| Air Flow (kg/h) | Frequency (kHz) |
| -40 | 1.49 |
| -20 | 1.59 |
| -10 | 1.68 |
| -8 | 1.7 |
| -6 | 1.72 |
| 0 | 1.81 |
| 6 | 1.93 |
| 8 | 1.97 |
| 10 | 2.01 |
| 20 | 2.21 |
| 40 | 2.52 |
| 60 | 2.74 |
| 90 | 3.05 |
| 120 | 3.34 |
| 140 | 3.53 |
| 160 | 3.73 |
| 250 | 4.62 |
| 310 | 5.28 |
| 370 | 6.03 |
| 440 | 7.06 |
| 560 | 9.46 |
| 640 | 11.83 |
DescriptionMAFS uses a hot-film type sensing element to measure the mass of intake air entering the engine, and send the signal to ECM.A large amount of intake air represents acceleration or high load conditions while a small amount of intake air represents deceleration or idle...
Other information:
WARNING To prevent SERIOUS INJURY or DEATH to you or bystanders, always follow these precautions when working near or handling the battery: Always read and follow instructions carefully when handling a battery. Wear eye protection designed to protect the eyes from acid splashes...
Automatic Ventilation When the Engine Start/Stop button is in the ON position or when the vehicle is in the ready () mode and temperature is below 59°F (15°C) with the recirculated air position selected more than five minutes, the air intake position will automatically change to the outside (fresh) air position...
Categories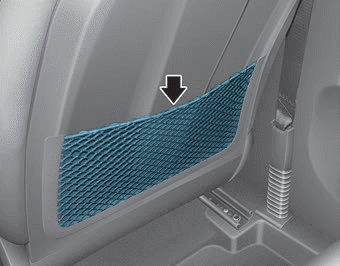 The seatback pocket is provided on the back of the front passenger's seatback.
WARNING
To prevent the Occupant Classification System from malfunctioning: