Hyundai Ioniq: Engine Control System / Camshaft Position Sensor (CMPS). Troubleshooting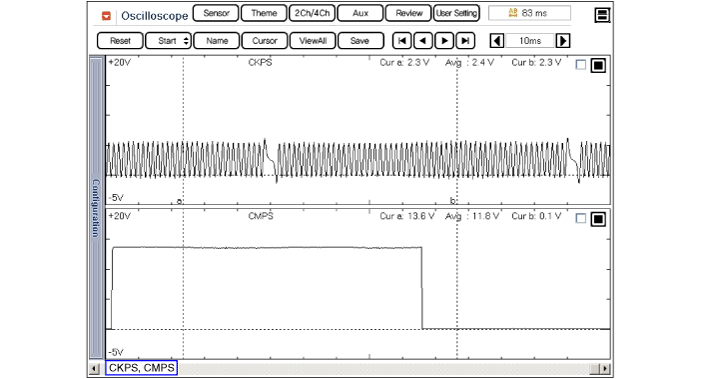 This example shows a typical Crankshaft Position Sensor (CKPS) and Camshaft Position Sensor (CMPS) waveform at idle. The PCM controls the injection and ignition timing by using these signals.
Generally CKPS signal is used to detect the piston's position and CMPS signal is used to detect the Top Dead Center of each cylinder.
DescriptionCamshaft Position Sensor (CMPS) is a hall sensor and detects the camshaft position by using a hall element.It is related with Crankshaft Position Sensor (CKPS) and detects the piston position of each cylinder which the CKPS can't detect...
Other information:
Hybrid vehicles sound different than gasoline engine vehicles. When the hybrid system operates, you may hear a sound from the hybrid battery system behind the rear seat. If you apply the accelerator pedal rapidly, you may hear an unconventional sound...
High voltage battery system inspection guide • Be sure to read and follow the "General Safety Information and Caution" before doing any work related with the high voltage system. Failure to follow the safety instructions may result in serious electrical injuries...
Categories
Seat belt warning light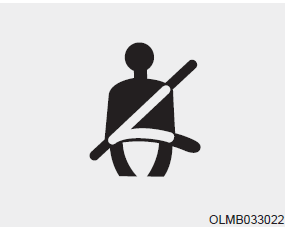 As a reminder to the driver, the seat belt warning light will illuminate and warning chime will sound for approximately 6 seconds each time you place the Engine Start/Stop button to the ON position if the seat belt is unfastened.