Hyundai Ioniq: Exterior Care / Repairing your vehicle's finish, Bright-metal maintenance
Repairing your vehicle's finish
Deep scratches or stone chips in the painted surface must be repaired promptly. Exposed metal will quickly rust and may develop into a major repair expense.
NOTICE
If your vehicle is damaged and requires any metal repair or replacement, be sure the body shop applies anti-corrosion materials to the parts repaired or replaced.
Bright-metal maintenance
To remove road tar and insects, use a tar remover, not a scraper or other sharp object.
To protect the surfaces of brightmetal parts from corrosion, apply a coating of wax or chrome preservative and rub to a high luster.
During winter weather or in coastal areas, cover the bright metal parts with a heavier coating of wax or preservative. If necessary, coat the parts with non-corrosive petroleum jelly or other protective compound.
Categories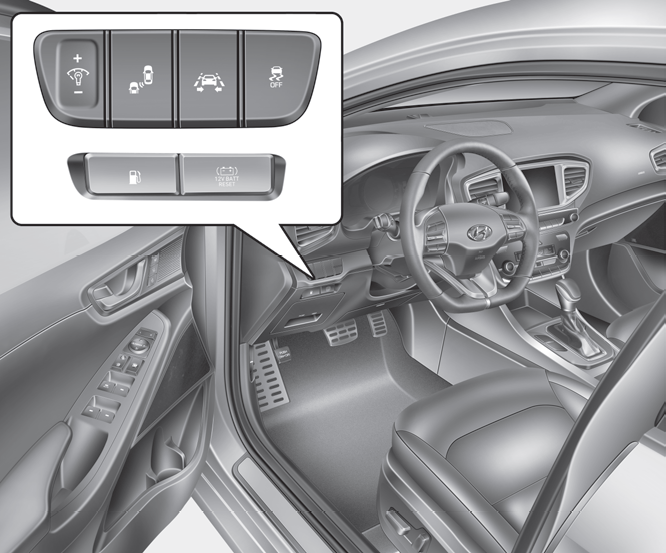 1. Door lock/unlock button
2. Driver position memory system
3. Side view mirror control switch
4. Central door lock switch