Hyundai Ioniq: Manifold Absolute Pressure Sensor (MAPS) / Specifications
Pressure
[kPa (kgf/cm², psi)]

Output Voltage (V)

20.0 (0.20, 2.9)

0.79

46.7 (0.47, 6.77)

1.84

101.3 (1.03, 14.7)

4.0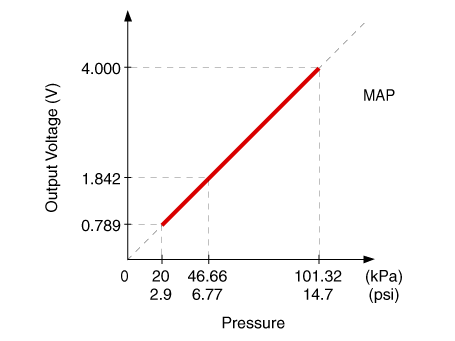 DescriptionManifold Absolute Pressure Sensor (MAPS) is a speed-density type sensor and is installed on the surge tank. It senses absolute pressure of the surge tank and transfers the analog signal proportional to the pressure to the ECM...
Categories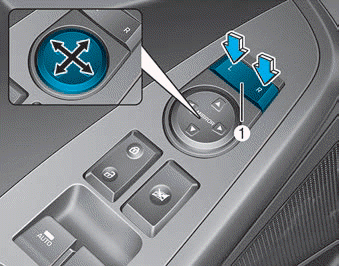 Adjusting the side mirrors:
1. Press either the L (driver's side) or R (passenger's side) button (1) to select the side view mirror you would like to adjust.