Hyundai Ioniq: Electric EGR Control Valve / Troubleshooting


Fig.1) Duty control [EEGR Motor (-)] at deceleration or idle
Fig.2) Duty control [EEGR Motor (+)] at acceleration
Specification[Motor] Item Specification Coil Resistance (Ω)2.37 - 2.7 [Position Sensor] Item Specification Opened Voltage (V) 0...
Other information:
S..
Removal • Be sure to read and follow the "General Safety Information and Caution" before doing any work related with the high voltage system. Failure to follow the safety instructions may result in serious electrical injuries...
Categories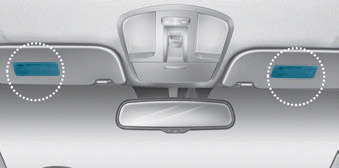 Air bag warning labels, required by the U.S. National Highway Traffic Safety Administration (NHTSA), are attached to alert the driver and passengers of potential risks of the air bag system. Be sure to read all of the information about the air bags that are installed on your vehicle in this Owners Manual.