Hyundai Ioniq: Safety Precautions for Hybrid System / Safety Plug
DANGER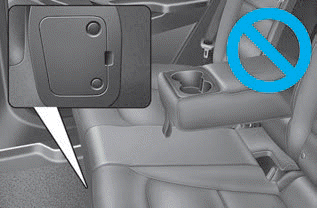 Never touch the safety plug.The safety plug is attached to high voltage hybrid battery system.
Touching the safety plug will result in death or serious injury.
Service personnel should follow procedures in service manual.
Categories
Adjust the steering wheel so it points toward your chest, not toward your face. Make sure you can see the instrument cluster warning lights and gauges. After adjusting, push the steering wheel both up and down to be certain it is locked in position. Always adjust the position of the steering wheel before driving.
WARNING
NEVER adjust the steering wheel while driving. This may cause loss of vehicle control resulting in an accident.