Hyundai Ioniq: High Voltage Battery Control System / Battery Temperature Sensor. Specifications
[Air Inlet]
Temperature

Resistance (kΩ)

°C

°F

-50

-58

314.9 - 344.6

-40

-40

181.1 - 196.0

-30

-22

107.5 - 115.2

-20

-4

65.82 - 69.77

-10

14

41.43 - 43.52

0

32

26.74 - 27.83

10

50

17.67 - 18.25

20

68

11.94 - 12.24

30

86

8.214 - 8.411

40

104

5.738 - 5.918

50

122

4.082 - 4.239

60

140

2.954 - 3.087

70

158

2.172 - 2.284

80

176

1.621 - 1.715

90

194

1.227 - 1.305

100

212

0.941 - 1.006

110

230

0.731 - 0.785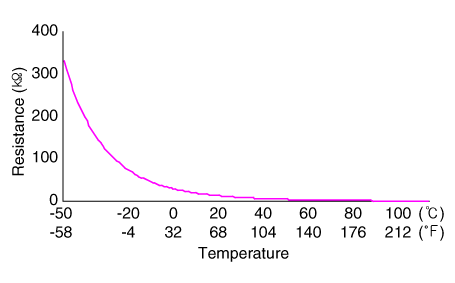 [Cell]
Temperature

Resistance (kΩ)

°C

°F

-50

-58

351.1 - 385.0

-40

-40

196.6 - 213.1

-30

-22

114.4 - 122.7

-20

-4

68.94 - 73.15

-10

14

42.59 - 44.76

0

32

27.14 - 28.27

10

50

17.78 - 18.36

20

68

11.96 - 12.25

30

86

8.202 - 8.399

40

104

5.721 - 5.901

50

122

4.069 - 4.226

60

140

2.945 - 3.078

70

158

2.169 - 2.280

80

176

1.622 - 1.715

90

194

1.228 - 1.306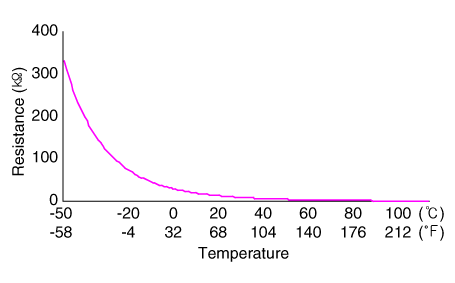 DescriptionBattery Temperature Sensor is installed inside the high voltage battery pack assembly. It measures the temperature of the battery module 1, 4 and air inlet...
Other information:
WARNING Tire failure may cause loss of vehicle control resulting in an accident. To reduce risk of SERIOUS INJURY or DEATH, take the following precautions: Inspect your tires monthly for proper inflation as well as wear and damage. The recommended cold tire pressure for your vehicle can be found in this manual and on the tire label located on the driver's side center pillar...
Disassembly • Be sure to read and follow the "General Safety Information and Caution" before doing any work related with the high voltage system. Failure to follow the safety instructions may result in serious electrical injuries...
Categories
Adjust the steering wheel so it points toward your chest, not toward your face. Make sure you can see the instrument cluster warning lights and gauges. After adjusting, push the steering wheel both up and down to be certain it is locked in position. Always adjust the position of the steering wheel before driving.
WARNING
NEVER adjust the steering wheel while driving. This may cause loss of vehicle control resulting in an accident.