Hyundai Ioniq: Trip Computer / Driving style, Energy flow, Engine coolant temperature
Driving style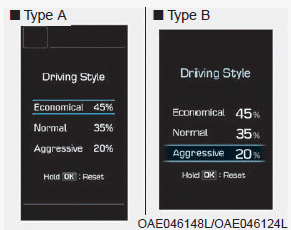 Energy flow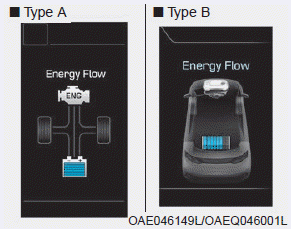 The hybrid system informs the drivers its energy flow in various operating modes. While driving, the current energy flow is specified in 11 modes.
Engine coolant temperature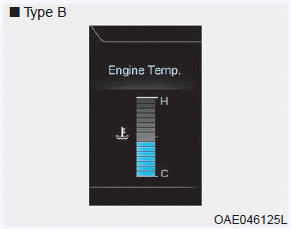 This gauge indicates the temperature of the engine coolant when the engine is running.
NOTICE
When the gauge indicator gets out of the normal range, toward the "H (Hot)" position, it indicates overheating of the engine. It may damage the engine.
Do not continue driving with the overheated engine. For further information, refer to "If the Engine Overheats" in the chapter 6.
Digital speedometer This message shows the speed of the vehicle. Drive Info display At the end of each driving cycle, the Driving Info message is displayed...
Other information:
The following maintenance services must be performed to ensure good emission control and performance. Keep receipts for all vehicle emission services to protect your warranty. Where both mileage and time are shown, the frequency of service is determined by whichever occurs first...
The dual clutch transmission has six forward speeds and one reverse speed. The individual speeds are selected automatically when the shift lever is in the D (Drive) position. The dual clutch transmission can be thought of as an automatically shifting manual transmission...
Categories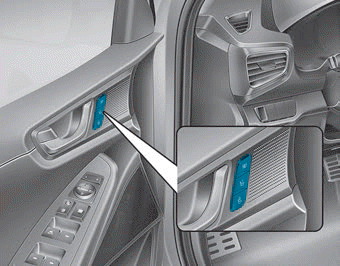 The Driver Position Memory System is provided to store and recall the following memory settings with a simple button operation.
- Driver's seat position
- Side view mirror position
- Instrument panel illumination intensity