Hyundai Ioniq: Engine Control System / Mass Air Flow Sensor (MAFS). Description and operation
MAFS uses a hot-film type sensing element to measure the mass of intake air entering the engine, and send the signal to ECM.
A large amount of intake air represents acceleration or high load conditions while a small amount of intake air represents deceleration or idle.
The ECM uses this information to control the EGR solenoid valve and correct the fuel amount.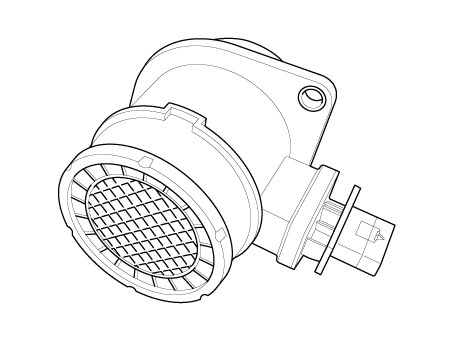 Categories
Folding the rear seat
The rear seatbacks can be folded to facilitate carrying long items or to increase the luggage capacity of the vehicle.
WARNING
Never allow passengers to sit on top of the folded down seatback while the vehicle is moving. This is not a proper seating position and no seat belts are available for use. This could result in serious injury or death in case of an accident or sudden stop. Objects carried on the folded down seatback should not extend higher than the top of the front seatbacks. This could allow cargo to slide forward and cause injury or damage during sudden stops.