Hyundai Ioniq: LCD Display Messages / Stop vehicle to charge battery/ Park with engine On to charge battery, Refuel to prevent Hybrid battery damage
Stop vehicle to charge battery/ Park with engine On to charge battery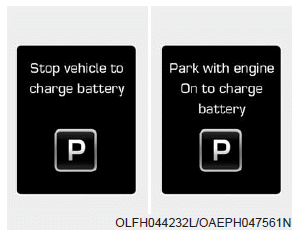 Either message is displayed when the hybrid battery power (SOC) level is low.
In this case, park the vehicle in a safe location and wait until the hybrid battery is charged.
Refuel to prevent Hybrid battery damage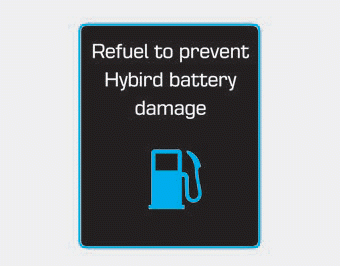 This message is displayed when the fuel tank is nearly empty.
You should refill the fuel tank to prevent hybrid battery damage.
Categories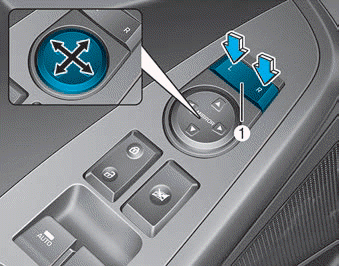 Adjusting the side mirrors:
1. Press either the L (driver's side) or R (passenger's side) button (1) to select the side view mirror you would like to adjust.